Learn Your Total Cost of Ownership with the Menardi TCO Calculator
Benefits of the Menardi TCO Tool:
► Profitability — Save you money
► Efficiency — Reduce downtime
► Awareness — Know the true cost
Menardi's Technical Director will examine the total cost of operating a baghouse system by using our Total Cost of Ownership interactive worksheet. This worksheet considers media selection, fan, and compressed air power consumption, bag cleaning systems, air-to-cloth ratio, the use of filter aid, and other variables that exist in the operation of baghouse dust collection systems.
Using different types of filter media and altering bag cleaning procedures may decrease operating and maintenance costs, requiring less energy consumption which can result in overall cost savings and increased bag life. The worksheet allows for the simultaneous evaluation of three different sets of variables for side-by-side comparison.
Come ready to learn and eager to ask questions. We know each application and dust collector installation is different, and we are here to help with your specific issues. This webinar is completely free, we look forward to helping you.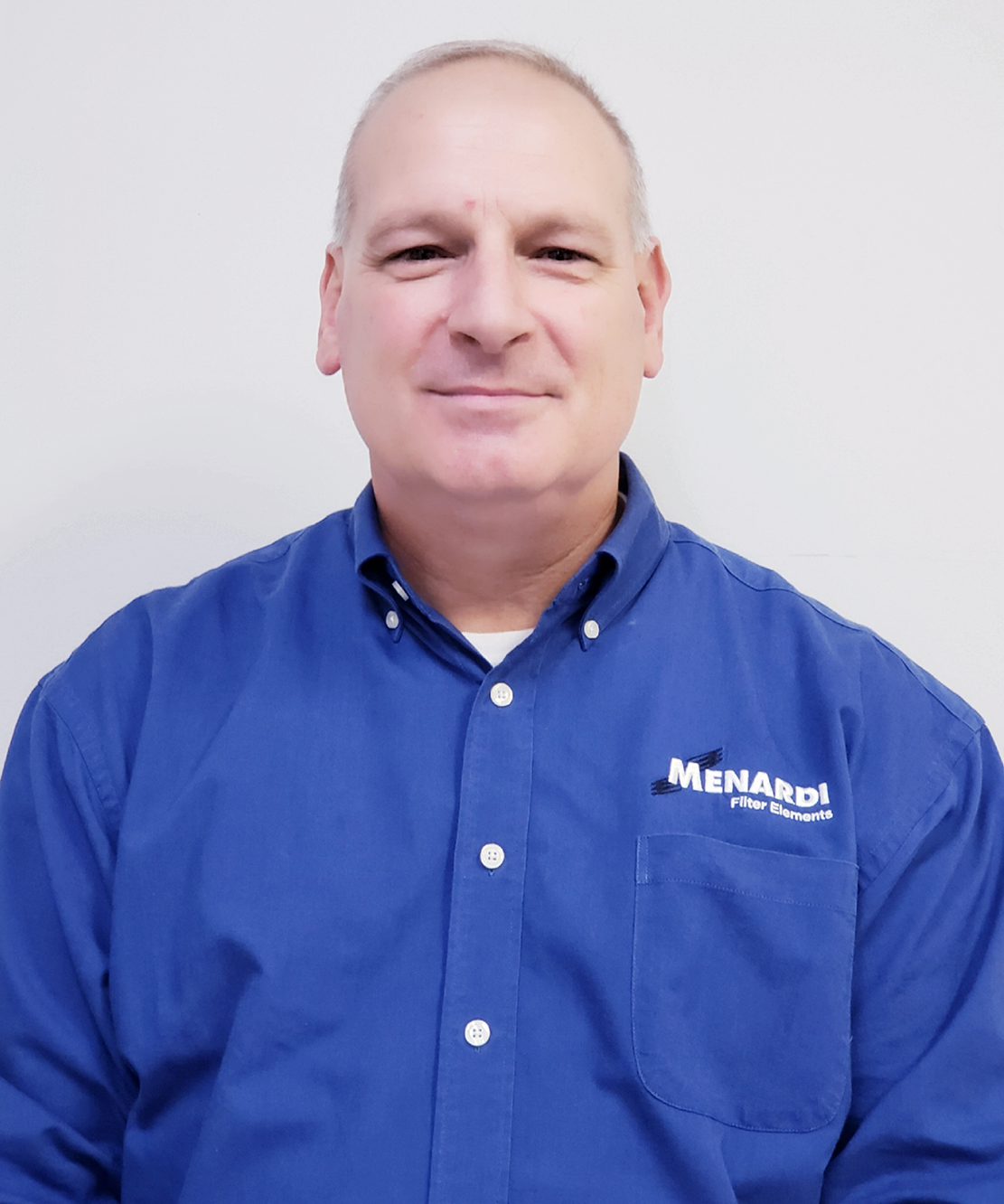 Job Description
Provide technical support for both dry and liquid applications. Assist with in-field support and training.
Relevant Certifications & Training
Clemson University: Language of Textiles Course and Woven and Nonwoven Textile Course
Certified Team Leader for Kaizen: Toyota Lean Manufacturing Method
Industry Experience
Over 37 years of experience in all aspects of the solid/liquid separation business with in-depth exposure in production and product management, sales and sales administration, engineering and product development, application engineering and general management.
Fun Facts
Most enjoy spending time with my family
Served 4 years in the Marine Corps
Enjoyed coaching baseball and basketball
Love motorsports especially drag racing
Enjoy woodworking