Customer is Kraft Mill in the Pulp and Paper industry using pressure vessels or candle filters for filtration in their caustic recovery area. The Kraft method is the process of cooking wood chips under pressure in an alkaline (caustic) chemical mixture, known as white liquor. The chemicals used are too expensive and too toxic to not recycle, the recycling process is called recausticization.
Customer has been using felt Polypropylene candle filters with a sewn seam in the re-caust area with bypass thru the needle holes of the filters. Different types of stitching and different types of thread (PTFE, Polypropylene) have been used to try and prevent seam leakage and bypass.
After reviewing the operating of the pressure vessels or candle filters as well as reviewing several failed candle filters, we determined that fusing the vertical seams on the candles could prove to minimize the opportunity of particulate by-pass at this part of the filter. Thermally fusing a filter bag creates a lap seam that is bonded to itself using both heat and pressure to create a single "melted" or "fused" seam. This fused seam creates a no-flow area of the filter and is also stronger than a traditionally sewn seam.
Customer has been using Polypropylene filters with a fused vertical seam with no failure or bypass at the vertical seam for several years. This has resulted in a new outage schedule developed to maximize the improved lifecycle of the filter bags, meaning less filter bag expense and un-planned outages for the customer.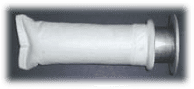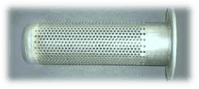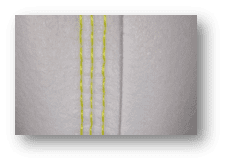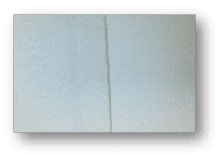 Menardi offers the best in customer support. Please complete our inquiry form and we will respond in 24 hours.
Thank you for your interest in Menardi.