Menardi-LD versus Traditional Membrane: When Operating Costs Matter, Menardi-LD Delivers
Watch Menardi's Technical Director Explain The Differences of Menardi LD Membrane Media vs Traditional Membrane Media.
Benefits of the webinar:
► Profitability – Identify ways to save money
► Efficiency – Improve downtime and "cake" release with better solutions
► Awareness – Know the options and benefits that membrane offers
Menardi-LD is based upon the concept of being the heaviest and toughest membrane, which utilizes a minimal dust cake that does not contaminate during long-term use even under high peak usage conditions. Menardi LD ePTFE membrane reduces energy consumption relative to the production of compressed air for back-pulse cycles, has longer run-times between back-pulses, and has greater overall bag life.
We know each baghouse and dust collector installation is different, and we are here to help with your specific issues.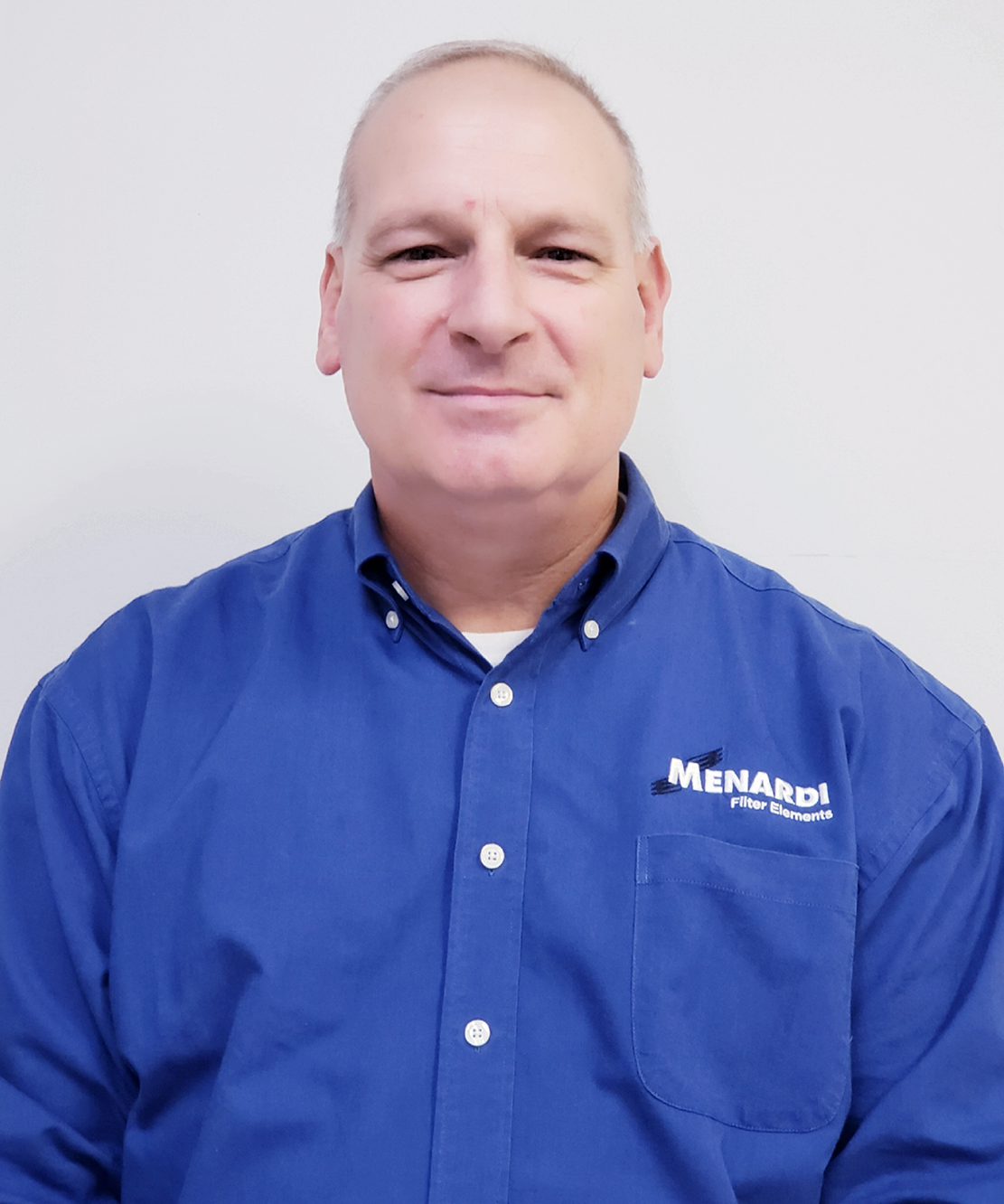 Job Description
Provide technical support for both dry and liquid applications. Assist with in-field support and training.
Relevant Certifications & Training
Clemson University: Language of Textiles Course and Woven and Nonwoven Textile Course
Certified Team Leader for Kaizen: Toyota Lean Manufacturing Method
Industry Experience
Over 37 years of experience in all aspects of the solid/liquid separation business with in-depth exposure in production and product management, sales and sales administration, engineering and product development, application engineering and general management.
Fun Facts
Most enjoy spending time with my family
Served 4 years in the Marine Corps
Enjoyed coaching baseball and basketball
Love motorsports especially drag racing
Enjoy woodworking